All about it
The LeEMSmachine is a place to store all my projects and share them with people who probably won't be in the room with me anytime soon. It is and will have to grow since I have not yet figured out the best way to post all my projects. Figuring out the best way is also a project, which should explain the mash-up of code and scripting you will find if you happen to look.
As is, I think, the case with many individuals buying their own domain name, the name is somewhat accidental. Though sometimes I feel a little robotic, so I suppose it fits.
About me
I am: a librarian, crafter, artist, day-dreamer, researcher, highly amateur musician, writer and, project-aholic.
I like: Gaudi, Bosch, Romain Gary, my cats, coffee, wine, Bernini, military strategy, pumpkin seeds, folklore, language, lists, comics, British comedy, autumn, and fantasy movies.
I dislike: bananas, fatalism, blue paint, Night Train Murders, reality TV, and almond butter.
Where I am
About the site
Astrological sign: Leo
Birth Year: 2002
Previous incarnations: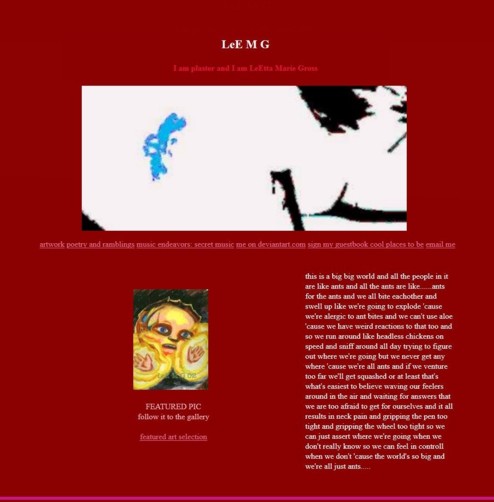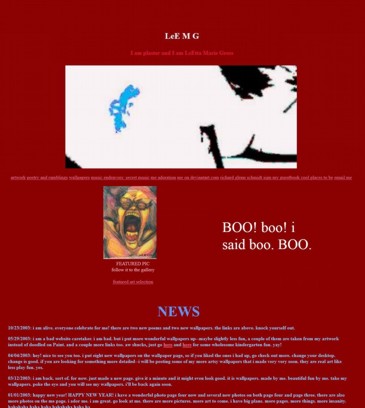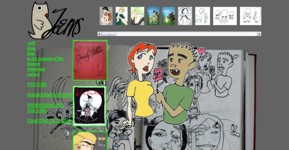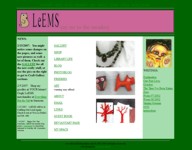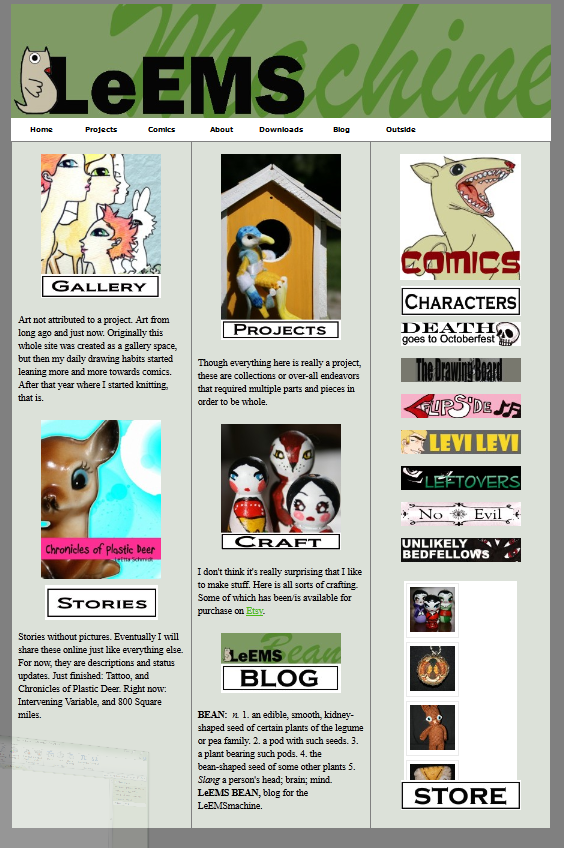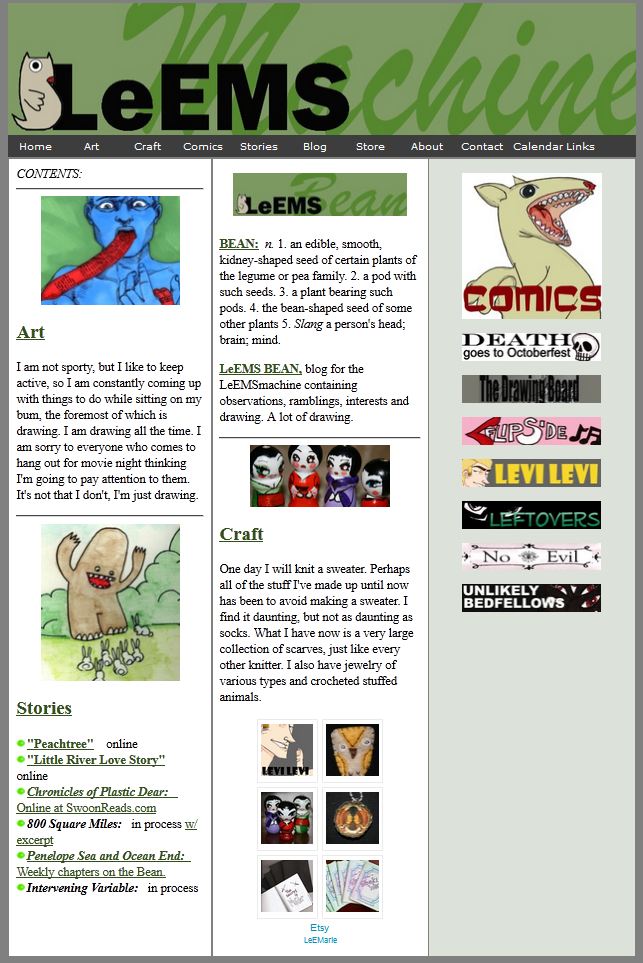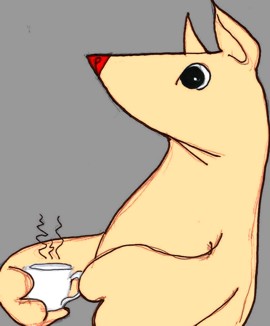 About Idge
My elementary school mascot was a dolphin. Idge is not a dolphin.
As the mascot of the LeEMS machine, he is like a quiet sphinx guardian that laser kills those with impure intentions (yeah, that was a possibly incorrect reference to The Neverending Story) except Idge does not have laser eyes.